Commercial Triangle Revitalization ("Trigono")
Athens' city center has suffered from widespread tagging, illegally parked vehicles encroaching on public space, and outdated street furniture. These conditions have impacted businesses, the livelihood of community members, and discouraged tourists. The Trigono project leveraged existing government resources and private investment to create a more vibrant and sustainable public space. The initiative garnered community engagement and urban design expertise to support new cleaning equipment and efforts to safeguard vehicle-free, pedestrian streets. The program removed graffiti, improved garbage collection, and engaged local business partners to maintain cleanliness.
The project led to the area's revival as a hotspot of cultural production, featuring public art and events with more than 23,000 participants, engaging more than 200 artists in 30 arts events. What is more, six dilapidated buildings were covered with building wraps of images from contemporary Greek dance.
In 2018, new developments in Trigono included the implementation of smart garbage collection, with the support of Vodafone, notifying shop-owners to take out their garbage at a specific time, removing the need for fixed bins taking up space in this historic part of Athens. Smart LED lighting was also implemented, in cooperation with Vodafone and Phillips, providing substantial energy cost savings and allowing the remote adjustment of each of 169 lamp-posts, in coordination with Trigono shop-owners and residents.
Trigono in numbers:
8,300 sq. m. of tags and graffiti cleaned

55 new businesses in the area

€30 million estimated new investments in the area

6 new pedestrian streets delivered to the public

20 organizations/ NGOs engaged

100+ store owners engaged

12 Municipal departments engaged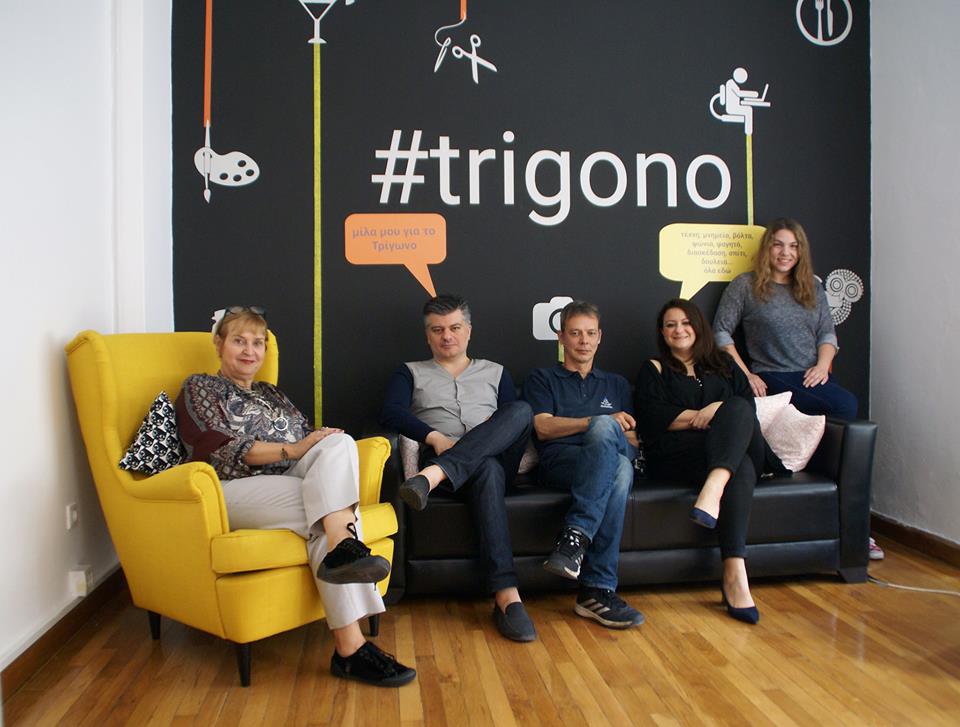 PROJECT
Revitalization of the Athens Commercial Triangle - Athens Trigono project
founding donor
dATES
February 2017 - June 2019
PARTNERS
Vice Mayor for Urban Infrastructure; Vice Mayor for the Police, Vice Mayor for Sanitation and Recycling, Vice Mayor for Civil Society, Local Stakeholders (including store operators)